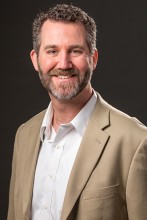 Associate Professor of Psychiatry
Director of Dialectical Behavior Therapy, Yale-New Haven Psychiatric Hospital Intensive Outpatient Program
Director of Yale Instruction/Investigation/Intervention in Emotional Lability and Dysregulation (YIELD)
Expertise:
Personality disorders/borderline personality disorder, emotion dysregulation, dangerous impulsivity, suicide/non-suicidal self-injury, dialectical behavior therapy (DBT)
Description:
My primary clinical, research, and training interests center around personality disorders, with a focus on borderline personality disorder and Dialectical Behavior Therapy. I am particularly interested in adaptations of DBT, including DBT modified for the day hospital setting, for comorbid borderline personality disorder and substance use disorders, and for children with suicidal and self-injurious behaviors. My other research interests include trauma, PTSD, mindfulness, and emotion regulation.