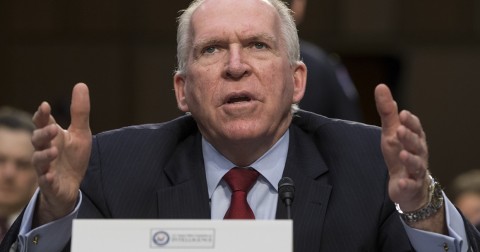 Former director of the CIA
December 6, 2017 - 7:30pm
A Conversation with John Brennan
Linsly-Chittenden Hall, Room 102
63 High Street
John Brennan
John Brennan has served under four presidents. Most recently, he led the CIA as its director from 2013 to 2017. In the first term of the Obama Administration, as the president's Deputy National Security Advisor for Homeland Security and Counterterrorism, Brennan shaped cybersecurity, terrorism, and natural disaster policy. Before that, Brennan had a 25-year-long career at the CIA. A fluent Arabic speaker, Brennan was previously stationed in the Middle East.
Brennan has been honored with the National Security Medal, the Distinguished Intelligence Medal, the Distinguished Career Intelligence Medal, two Director of Central Intelligence Director's Medals, and the Defense Intelligence Agency's Director's Award. 
Harold Hongju Koh is Sterling Professor of International Law at Yale Law School. Koh is one of the country's leading experts in public and private international law, national security law, and human rights. He first began teaching at Yale Law School in 1985 and served as its fifteenth Dean from 2004 until 2009. From 2009 to 2013, he took leave as the Martin R. Flug '55 Professor of International Law to join the State Department as Legal Adviser, service for which he received the Secretary of State's Distinguished Service Award.