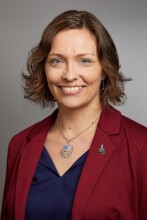 Associate Research Scientist
Expertise:
Child development, stress & resilience, cognition & behavior, animal-based research
Description:
My research early life factors that shape individual differences in development. I study cognitive, social, and behavioral outcomes in both human and non-human primates. I study how prenatal and postnatal factors influence an individual's risk or resilience to chronic stress, and later neurological, cognitive, and behavioral development. I also study primates across the lifespan to understand intergenerational effects of early life experiences.