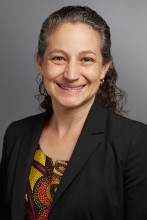 Assistant Professor of Epidemiology
Expertise:
Malaria genetic diversity, malaria vaccines, malaria epidemiology, malaria immunity
Description:
My research interests in Plasmodium – the causative agent of malaria -  lie at the intersection between population genetics, genomics, molecular genetics, epidemiology, and immunology.  My current research studies the impact of malaria parasite antigenic diversity on immune evasion, transmission, and virulence in setting of declining malaria transmission.  I am studying the development of strain-specific and strain-transcendent immunity.  I also work on malaria vaccine candidate discovery and validation, studying the functional consequences of naturally arising diversity.