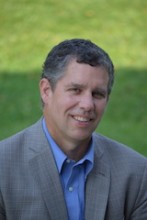 Frank R. Oastler Professor of Ecology
Director of the Peabody Museum of Natural History
Professor of Ecology and Evolutionary Biology
Expertise:
Climate change, evolution, conservation, amphibians
Description:
I am interested in understanding the ecological mechanisms of animal distributions and in developing the means to apply that understanding to conservation and management. My studies of amphibians have been directed at determining the causes of patterns such as the extinction and establishment of populations. Current projects include an exploration of forest dynamics as a driver of amphibian population extinctions and an investigation of the role of infectious disease as a cause for amphibian deformities.