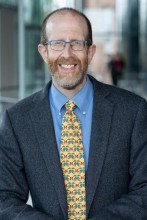 Professor of Diagnostic Radiology, Economics, and Public Health
Director of the M.D./M.B.A. Program
Director of Healthcare Curriculum, M.B.A. for Executives Program
Lecturer in Ethics, Politics, and Economics
Expertise:
Health policy, health politics, Medicare, healthcare reform, health economics
Description:
As a practicing emergency/trauma radiologist, I am actively involved in patient care and issues related to financial administration, healthcare compliance, and contracting. My research has been focused on improving imaging services delivery through better access to information. I have worked in the U.S. Senate, as a health policy fellow, on Medicare legislation.