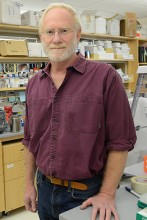 Senior Research Scientist and Lecturer in Epidemiology (Microbial Diseases)
Expertise:
Zoonotic diseases, hantavirus, rodent-borne diseases, leptospirosis, arenavirus
Description:
My research focuses on zoonotic diseases. I study viruses and bacteria maintained by rodent reservoir hosts, and the mechanisms by which rodent-borne pathogens are transmitted to humans. I have systematically approached my overarching interests; to understand the means by which zoonotic agents are transmitted and maintained within natural populations of reservoir-hosts; to elucidate the biological means and ecological circumstances leading to cross-species transmission of zoonotic agents and the novel pathogenic processes which can result in novel, life-threatening human disease.