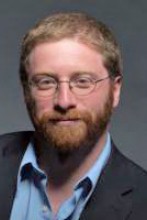 Professor of Hebrew Bible
Expertise:
Religion, Bible, ancient near east, Israel, God
Description:
I am a specialist in the Pentateuch, Biblical Hebrew, and disability theory in biblical studies. I am the author of numerous books, articles, and essays, most recently Bible Nation: The United States of Hobby Lobby. My writing has appeared in the New York Times, the Los Angeles Times, the Washington Post, The Atlantic, Politico, the Chronicle of Higher Education, The Daily Beast, Slate, and CNN.