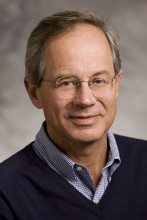 Paul B. Beeson Professor of Medicine (Rheumatology) and Professor of Immunobiology
Section Chief, Rheumatology
Program Director, Investigative Medicine
Paul B. Beeson Professor of Medicine
Expertise:
Internal medicine, rheumatology, systemic lupus, autoimmune diseases, arthritis, immunology
Description:
My specific area of expertise and interest is systemic autoimmune diseases, with a primary focus on systemic lupus erythematosus (SLE, or lupus). I direct a research laboratory investigating this disease and the biology of autoimmunity. We are trying to understand how the immune system goes awry in lupus, an effort essential to understanding how to design better treatment approaches for patients with this illness.