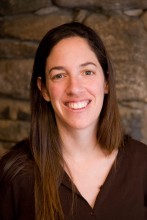 Professor of Green Engineering
Associate Director for Research at Center for Green Chemistry and Green Engineering
Expertise:
Green chemistry and engineering, safer chemicals, sustainability, water quality
Description:
My research interests broadly focus on green chemistry and engineering with specific emphasis on green downstream processing and life cycle assessment of algal biomass for fuels and value-added chemicals as well as novel biobased sorbents for purification of drinking water and remediation of industrial wastewater. Other ongoing focus areas include the design of safer chemicals from first principles and the implications of nanomaterials on human health and the environment. Further, to enhance the likelihood of successful implementation of these next generation designs, I study the effectiveness and impediments of current and potential policies developed to advance sustainability. Together, these efforts represent a systematic and holistic approach to addressing the challenges of sustainability to enhance water and resource quality and quantity, to improve environmental protection, and to provide for a higher quality of life.