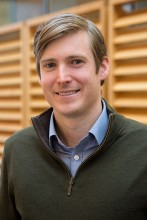 Professor of Economics, Yale School of the Environment
Expertise:
Green infrastructure, energy consumption, electric grid, electric vehicles
Description:
Professor Gillingham is an Associate Professor at Yale University and a Faculty Research Fellow at the National Bureau of Economic Research. In 2015-2016, he served as the Senior Economist for Energy and the Environment at the White House Council of Economic Advisers. He is an energy and environmental economist drawing from the fields of applied microeconomics, behavioral economics, industrial organization, and integrated assessment modeling of climate change. His Ph.D. is from Stanford University, where he studied management science & engineering and economics. Before beginning a career as an economist, he was a wilderness ranger in Wyoming and New Hampshire.