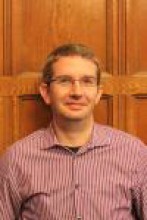 Professor, Chair of Department of Germanic Languages and Literatures
Expertise:
Opinion, public opinion, demons, the demonic, intellectual history of the symbol, Hans Blumenberg, Goethe
Description:
My current research continues to pursue the intertwined genealogies of literary and critical theory in connection to questions of method in the humanities and social sciences. Under the thematic heading of "illegitimacy," recent research and teaching have focused on Johann Wolfgang von Goethe, Herman Melville, J. J. Bachofen, Max Weber, Georg Lukács, Arnold Schoenberg, Karl Löwith, Heimito von Doderer, Theodor W. Adorno, Hans Blumenberg and Giorgio Agamben (among others). A second ongoing project focuses on travel writing, historical fiction and biography; authors include Georg Forster, Goethe, Adalbert Stifter, Stefan Zweig, Hermann Broch, and Christoph Ransmayr.