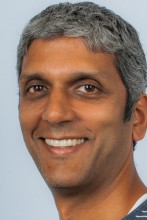 Associate Professor of Energy Systems, Yale School of the Environment
Senior Research Scholar at the International Institute for Applied Systems Analysis
Adjunct Fellow at the Ashoka Trust for Research in Ecology and Environment in Bangalore, India
Expertise:
The effects of climate change policies on vulnerable and low-income communities; Raising standards of living while also addressing environmental issues; Equity in energy transitions; Cooling the planet while not heating the planet
Description:
Dr. Narasimha D. Rao's research examines the relationship between energy systems, human development, and climate change. He is project leader for Decent Living Energy, which quantifies energy needs and the climate change impacts of eradicating poverty and providing a decent living standard for all. In May, Rao testified before the House Committee on Science Space and Technology's Subcommittee on Energy on the importance of more inclusive and realistic modeling that show how vulnerable communicated are impacted by climate policy.