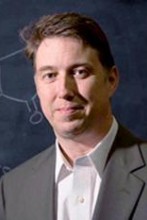 Teresa and H. John Heinz III Professor in the Practice of Chemistry for the Environment
Expertise:
Green chemistry, climate change, Environmental Protection Agency, sustainability
Description:
The objective of our research is to achieve increased understanding of the molecular basis of sustainability. Through an elucidation of the properties and interactions that lead to adverse consequence in the human body or in the biosphere, whether toxicological or physical, we can begin to address some of the concerns associated with chemicals in society. The design framework of the Principles of Green Chemistry seeks to optimize synthetic pathways and product design around minimum toxicity and material/energy inefficiency.