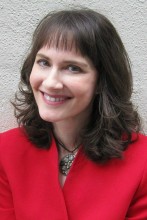 Assistant Clinical Professor
Expertise:
Psychotherapy for dysregulated (addictive/impulsive) behavior, mindfulness, substance abuse, self-destructive behavior, trichotillomania
Description:
I am invested in improving treatment for individuals with dysregulated emotions and behaviors (often known as self-destructive, addictive, or impulsive behaviors). My research focuses primarily on evaluating and disseminating a transdiagnostic psychotherapy (Mindfulness and Modification Therapy; MMT) developed to target dysregulated behaviors. Related research includes: 1) exploring constructs underlying emotion and behavior dysregulation, and 2) investigating the effects of mindfulness and emotion-regulation skills on mental health and well-being.