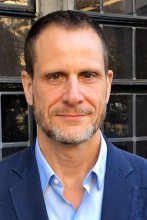 Frederick and Laura Goff Professor of Sociology and 

Religious Studies

Chair of Department of Sociology
Expertise:
Christian nationalism, the Christian right, populism, secularization, the Protestant Reformation
Description:
I write about religion and politics in the US and Western Europe in a historical and comparative perspective. My recent work focuses on white Christian nationalism and how it threatens American democracy. More broadly, I am interested in the relationship between religion, race and democracy as well as the emergence of a global, anti-democratic religious right.