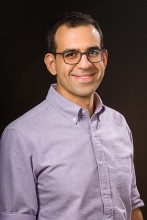 Assistant Professor of Public Health (Health Policy)
Expertise:
Mathematical modeling, simulation modeling, health care resource allocation, value in health
Description:
My research focuses on medical decision making and model-based evaluation of health policies. My work incorporates mathematical and computer simulation models, statistical methods, and optimization techniques to guide resource allocation and decision making in public health and health delivery systems. My current work mainly focuses on adaptive decision making to control the spread of infectious diseases including tuberculosis, gonorrhea, influenza, and meningitis.