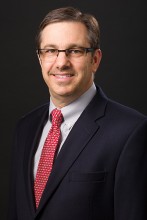 Professor of Dermatology
Director, Pediatric Dermatology
Medical Director, Yale Dermatology Associates
Expertise:
Pediatric dermatology, pediatric dermatology surgery, laser surgery, hemangiomas, vascular formations, moles, nevi, atopic dermatitis, psoriasis, genetic skin diseases, moluscum contagiosum, warts, children's health
Description:
Undoubtedly, pediatric dermatology is essential in improving the quality of life for children. As Director of Pediatric Dermatology at Yale my main area of interest is skin disease affecting infants, children and adolescents. I am particularly excited about my clinical endeavors, including the Yale Pediatric Vascular Lesion Clinic and Multidisciplinary Vascular Conference, which provide diagnosis and treatment for a wide array of vascular lesions. My other clinics include a general pediatric dermatology clinic and several tertiary care referral pediatric dermatology clinics. Caring for children with severe skin disease is challenging but extremely gratifying.