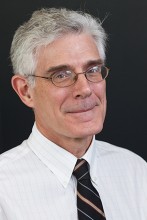 Professor of Pediatrics (Endocrinology) and of Orthopaedics and Rehabilitation and Clinical Professor of Nursing
Director, Yale Center for X-Linked Hypophosphatemia
Medical Director, Hospital Research Unit
Expertise:
Thyroid, rickets, metabolic bone disorders, osteoporosis in children, calcium and vitamin D disorders, thyroid and parathyroid disorders, general pediatric endocrinology diabetes, bone, spine, children's health
Description:
I have maintained a career-long involvement in clinical pediatric endocrinology. My research interests have focused on disorders of mineral metabolism and metabolic bone disease in children. I direct Yale's Pediatric Metabolic Bone Disease clinic, and serve as clinical director of the pediatric endocrinology division. My major interests relate to hypophosphatemic rickets and other phosphate metabolism disorders, vitamin D, and nutritional rickets. These are all areas in which rapid advances are occurring daily, and the new ideas and therapies that will come forth from the current research are particularly exciting.