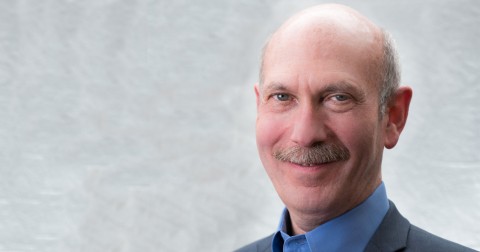 Pulitzer Prize-Winning Journalist; Founder and CEO, News Literacy Project
"Racing Against the Tide: How News Literacy Can Preserve Quality Journalism and Strengthen Democracy"
Whitney Humanities Center, room 208
53 Wall St.
Alan Miller
Alan C. Miller, a Pulitzer Prize-winning journalist, is the founder and CEO of the News Literacy Project. He was a reporter with the Los Angeles Times for 21 years before leaving the paper in March 2008 to establish the project. He spent nearly 19 years in the paper's Washington bureau, the last 14 as a charter member of its high-profile investigative team. His work prompted investigations by the Justice Department, Congress and inspector generals in federal agencies and led to congressional hearings, reforms and criminal convictions.
He received more than a dozen national reporting honors, including the George Polk Award, the Goldsmith Prize for Investigative Reporting and the Investigative Reporters and Editors Medal for breaking the 1996 Democratic National Committee campaign finance scandal. His series on the Marine Corps Harrier attack jet won the 2003 Pulitzer Prize for National Reporting.
Before joining the Times, Alan worked at The Record of Hackensack, N.J., as a state and county political reporter and at The Times Union of Albany, N.Y. as a political and state investigative reporter.
He was a fellow with the Peter Jennings Project at the National Constitution Center in March 2008 and the Japan Society in 1998 and a student participant at the East‐West Center Communication Institute from 1976 to 1978. He has spoken at more than half a dozen colleges and universities and appeared on panels sponsored by the Knight Commission on the Information Needs of Communities in a Democracy, Investigative Reporters and Editors, the International Center for Journalists, the National Endowment for Democracy and the Shorenstein Center on the Press, Politics and Public Policy at Harvard University's John F. Kennedy School of Government.
A Phi Beta Kappa graduate of Wesleyan University in Middletown, Conn., Alan received a Master's degree in political science from the University of Hawaii.