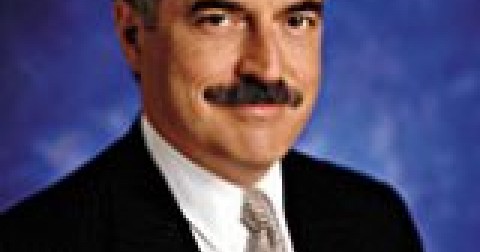 January 31, 2003 - 11:00am
About Andrew Heyward
Andrew Heyward has been President, CBS News, since January 1996. That tenure is the second-longest of any president in the 44-year history of CBS News. (Richard Salant ranks first.)
During that time, CBS News programming has grown significantly in audience, regularly scheduled hours and profitability. CBS News' tradition of journalistic quality and integrity has also been recognized with a growing number of broadcast journalism's most prestigious awards.
Since Heyward was named president, two new CBS News programs were added to the Network's schedule: 60 Minutes II, which heads into its fifth season this fall after four seasons of critical and audience acclaim, and the two-hour Saturday Early Show, which gave the News Division an important presence in a new day-part. CBS News' weekday morning broadcast was re-launched as The Early Show in a state-of-the-art, street-level studio on Fifth Avenue in New York City; the flagship CBS Evening News was heralded for its rededication to hard-news coverage; and Face the Nation and CBS News Sunday Morning experienced significant audience and demographic growth. CBS Radio News was aggressively improved to industry acknowledgment. CBS NEWSPATH, the world's largest satellite newsgathering system and 24-hour news service of CBS News, launched NEWSPATH Now, an advanced digital news-delivery system designed to meet the needs of local news producers. CBS News, along with ABC News and Fox News, created Network News Service (NNS), an unprecedented domestic news cooperative designed to provide a more comprehensive service to affiliate news departments. CBS News not only began producing news for other units of Viacom, including the BET Nightly News, a joint production with BET News, but its CBS News Productions unit continues to grow as a production company that creates a diverse mix of non-fiction and reality programming for domestic and international markets, including network and cable television, home video, CD-ROM, audio books and in-flight, as well as schools and libraries.
Heyward also spearheaded the Division's move into new media. He was a key force in the establishment of the leading financial news website, CBS MarketWatch, as well as CBS News' own site, CBSNews.com. CBS News also became the exclusive network news provider to America Online, the leading online service.
Before his promotion to President, Heyward was Executive producer, CBS Evening News, and Vice President, CBS News (October 1994-January 1996).
Prior to that, he was executive producer of the CBS News magazine Eye to Eye (February 1993-October 1994). He was also responsible for developing and launching 48 Hours, the primetime CBS news hour that premiered in January 1988. Under his leadership as executive producer, 48 Hours achieved critical acclaim and wide recognition for its innovative style of reporting. The broadcast has won such prestigious honors as a George Foster Peabody Award, two Ohio State Awards, the Overseas Press Club Award and an Edward R. Murrow Brotherhood Award. Heyward has also won 12 national Emmy Awards.
He was senior broadcast producer of the CBS Evening News With Dan Rather (May 1986-October 1987). Prior to that, he was a senior producer of the CBS Evening News (1984-86), having joined the broadcast as a field producer in March 1981.
Heyward was executive producer of The Six O'Clock Report, the evening news broadcast on WCBS-TV, the CBS owned television station in New York (1978-81). Earlier, as producer of the broadcast, he won a local Emmy Award in the Outstanding News Program category. He joined the station in 1976 as a news writer.
Heyward was born Oct. 29, 1950 in New York. He was graduated magna cum laude from Harvard University in 1972 with a B.A. in history and literature and is a member of Phi Beta Kappa. He and his wife, Jody Gaylin, live in Hastings-on-Hudson, N.Y. They have three children.