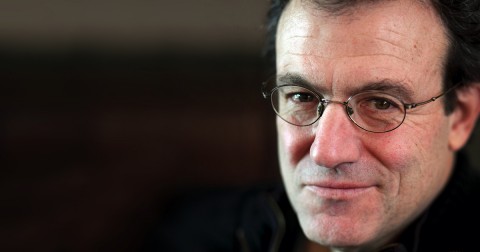 Award-Winning Author and Contributing Writer for The New York Times Magazine
January 14, 2020 - 6:10pm
What On Earth Are They Saying?
Yale Law School, SLB 129
127 Wall. St.
Siebert will speak about his many experiences visiting with, and writing about, animals, and what they reveal to us about themselves and us. Siebert has written cover stories for The New York Times Magazine about the fight for legal personhood for chimpanzees, the lives of retired ape movie stars, the relationships between parrots and veterans with PTSD, and the importation of wild elephants by U.S. zoos.
Co-sponsored by the Law, Ethics & Animals Program at Yale Law School
About Charles Siebert
Charles Siebert is a Professor of Practice of Literature and Creative Writing at New York University Abu Dhabi as well as an accomplished essayist, journalist, poet, and author. He is a contributing writer to the New York Times (including 14 magazine cover stories) and has also written for The New Yorker, Harper's Magazine, and National Geographic, among other publications. His three critically acclaimed memoirs (The Wauchula Woods Accord: Toward A New Understanding of Animals, A Man After His Own Heart, and Wickerby: An Urban Pastoral) and other writings offer insight into our relationships with animals, the natural world, and each other. His most recent New York Times magazine cover story examined the importation of African elephants by U.S. zoos, and was a driving factor behind the passage of a new CITES (Convention on International Trade in Endangered Species) resolution that prohibits the future importation of wild elephants for zoo exhibits.