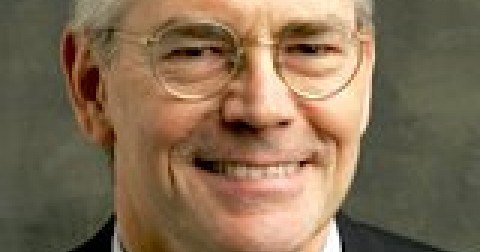 Science Reporter, New York Times
November 15, 2010 - 4:00pm
Sex, Albino Murders and Cheap Superpowers: Why the Battle Against Global AIDS Is Falling Apart
Hall of Graduate Studies, Room 217A
320 York Street
About Donald McNeil
Donald G. McNeil Jr. has been a science reporter for The New York Times since 2002. Previously, he was a foreign correspondent for the paper, based in Johannesburg and then Paris.He has also been a theater columnist, an environmental reporter, a suburban bureau chief and a night rewrite man, as well as an editor on the city desk and the culture and Week in Review sections.
Mr. McNeil joined The Times in 1976 as a copy boy. In the 1980's, he taught journalism at Columbia University and worked as a writer or editor for People magazine, Adweek, New York Newsday and local television before returning to the Times in 1988. During that time, he had one play produced Off-off Broadway.
He has covered many topics, from the Love Canal toxic waste scandal to bungee-jumping off Victoria Falls and the premiere of "Evita" in Zimbabwe. Most of his science desk work has been on plagues and pestilences like AIDS, mad cow disease, SARS, avian flu and swine flu.
In 2001, his stories about patent monopolies making it impossible for Africans to afford AIDS drugs was a finalist for a Gerald Loeb award (with Jeff Gerth and Sheryl Stolberg); his reporting helped lead to Indian companies offering cheaper AIDS drugs in Africa. In 2002, his series (with Rachel Swarns) about the effects of AIDS on a small South African town won first place from the National Association of Black Journalists.In 2007, his series (with Celia Dugger) on diseases on the brink of eradication won the grand prize in the Robert F. Kennedy Memorial awards. In 2008, his series No Relief about the lack of morphine in the Third World won the Judges' Prize in the Harry Chapin/World Hunger Year Awards; his reporting in India helped assure that palliative care became part of India's national cancer plan.
He has spoken on global health issues at the medical schools of Columbia University and UCLA, at the University of Washington's school of public health and at the journalism schools of Columbia University and the City University of New York. He has discussed flu and AIDS on the Charlie Rose Hour and Second Opinion on public television and on the Brian Lehrer Show and The Takeaway on public radio, and African politics on On the Media and the Tavis Smiley show.
Born in San Francisco, Calif. on Feb. 1, 1954, he graduated summa cum laude from the University of California at Berkeley in 1975 with a B.A. in rhetoric and was executive editor of the Daily Californian.
Mr. McNeil is married and lives in Brooklyn. He has two daughters and a stepson.