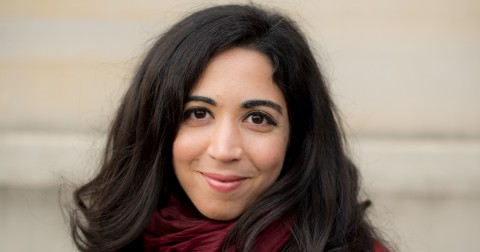 The Power of Meaning in Life and Work; Moderated by Michael Sernyak, MD, Professor of Psychiatry, and CEO of CMHC
Connecticut Mental Health Center Auditorium
34 Park Street
A conversation with Amy Wrzesniewski, Michael H. Jordan Professor of Management
Yale School of Management, Evans Hall
165 Whitney Ave.
Co-sponsored by Connecticut Mental Health Center and the School of Management
Professor Wrzesniewski's research interests focus on how people make meaning of their work in difficult contexts (e.g., stigmatized occupations, virtual work, absence of work), and the experience of work as a job, career, or calling. Her current research involves studying how employees shape their interactions and relationships with others in the workplace to change both their work identity and the meaning of the job.
About the Emily Esfahni Smith
Emily Esfahani Smith is a writer in Washington DC. Her book The Power of Meaning was published in 2017 by Crown and has been translated into 16 different languages. The former managing editor of The New Criterion, Smith's articles and essays have appeared in the New York Times, Wall Street Journal, The Atlantic, and other publications.
About her book The Power of Meaning
This wise, stirring book rounds up the latest research—and the words of great thinkers across generations—to argue that the search for meaning can immeasurably deepen our lives and is far more fulfilling than the pursuit of personal happiness.
There is a myth in our culture that the search for meaning is some esoteric pursuit—that you have to travel to a distant monastery or page through dusty volumes to figure out life's great secret. The truth is, there are untapped sources of meaning all around us—right here, right now. Drawing on the latest research in positive psychology; on insights from George Eliot, Viktor Frankl, Aristotle, the Buddha, and other great minds; and on interviews with seekers of meaning, Emily Esfahani Smith lays out the four pillars upon which meaning rests.