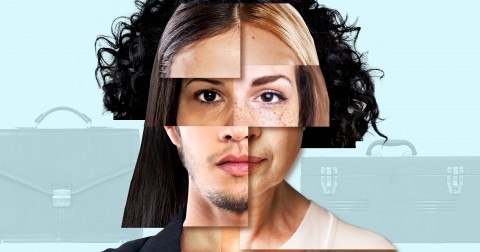 April 9, 2019 -

7:00pm

to

9:00pm
Jobs, Gender and Power Post #MeToo
Luce Hall Auditorium, Room 101
34 Hillhouse Ave.
Co-sponsored by the Women Faculty Forum.
---
Conversation: Britton O'Daly, Editor in Chief, Yale Daily News interviews Gretchen Carlson, acclaimed broadcast news anchor and journalist, former host of The Real Story with Gretchen Carlson.
---
PANEL #1: Tapping Power: Solving Problems of Pay, Promotion, Representation
This panel will look how to achieve equality in pay, promotion and representation, with an emphasis on political action and power. Given the number of women newly elected and six now running for President, will (and can) the political landscape push change in the workplace? What are victories and missing pieces (wealth gap; protections for low-wage workers)?
Moderator: Molly Hensley-Clancy, National Political Reporter, BuzzFeed News.
Panelists:
Kate Black, federal policy advisor and co-author of the forthcoming Represent: The Woman's Guide to Running for Office and Changing the World.
Elizabeth Crowley, Chair of the Board, 21 in '21
Sherrell Dorsey, data journalist, CEO of ThePlug and BLKTECHCLT.
Claudia Pagon Marchena, Legislative Correspondent/Staff Assistant, Office of  Representative Ocasio-Cortez
---
PANEL #2: The New Workplace
Women get lots of advice ("lean in") about how to behave in order to advance. How do we get past the idea that we have to fix ourselves – and instead change practices at work? This panel will consider the changing workplace, including how work is structured and done – and how that creates opportunities to repair a toxic work culture. It will also tackle economic threats, including challenges that come with a gig economy.
Moderator: Gretchen Carlson, acclaimed broadcast news anchor and journalist, former host of The Real Story with Gretchen Carlson.
Panelists:
Courtney Connley, Careers reporter at CNBC Make It.
Sherrell Dorsey, data journalist, CEO of ThePlug and BLKTECHCLT.
Molly Hensley-Clancy, National Political Reporter, BuzzFeed News.
Jennifer McFadden, Lecturer and Associate Director of Entrepreneurial Programs,    Program on Entrepreneurship, Yale School of Management.
Alex Poon, Product Manager at Wayfair and Transgender Activist
About the Speakers
Kate Black, Federal Policy Advisor & co-author of the forthcoming book Represent: The Woman's Guide to Running for Office and Changing the World
Kate Black currently serves as a policy advisor in the federal government. Previously, she worked at EMILY's List, where she most recently served as Chief of Staff. In this role she was responsible for strategic support for EMILY's List's President and for helping to implement and manage EMILY's List goals and initiatives. Kate also served as the Vice President of Research for EMILY's List, where she was responsible for regulatory and legislative policies regarding key issues facing American families and the economy. While in this role, she also served as Executive Director of American Women, where she led the organization's polling, messaging, and policy development. Kate has held a variety of other policy and research positions at a diverse group of organizations, including the Democratic National Committee, the Service Employees International Union, and Hillary Clinton for President. She is the co-author, with actress and comedienne June Diane Raphael, of "Represent: The Woman's Guide to Running for Office and Changing the World," scheduled to be published by Workman Publishing in September 2019. She is a graduate of Miami University and holds a Master of Arts from George Washington University.
Gretchen Carlson, Acclaimed Broadcast News Anchor and Journalist
Gretchen Carlson is one of the nation's most successful and recognized news anchors, a best-selling author, and a tireless advocate for women in the workplace. Named one of TIME's "100 Most Influential People in the World" for 2017, Carlson most recently hosted "The Real Story" on Fox News for three years. Prior to that, co-hosted the #1 rated cable morning news show "Fox and Friends" for more than seven years. A no-holds-barred political reporter and commentator, Carlson is known for her witty and astute insights on the political climate, news of the day, and the stories making headlines across the globe. She is the author of the New York Times best-selling book: 2017's Be Fierce: Stop Harassment and Take Your Power Back, and her 2015 best-selling memoir Getting Real. In January 2017, Carlson was tapped as a columnist for TIME's online "Motto" newsletter, where her writing focuses on issues largely relating to women in the workforce as well as women's empowerment issues. Carlson was also a 2017 New York Women in Communications Matrix Award Winner. She is exclusively represented by Leading Authorities speakers bureau.
Carlson began her career as a political reporter, and later served as an anchor and reporter in Cincinnati, Cleveland and Dallas. She moved onto the national scene as the co-host of "The Saturday Early Show" on CBS in 2000, where she also served as a CBS News correspondent covering the G-8 Summit in Genoa, Italy, the Timothy McVeigh execution, 9-11 from the World Trade Center, the Bush-Gore election, and many other national and international stories. She also reported and produced a 30-part series on domestic violence that won several national awards.
Courtney Connley, Careers Reporter at CNBC Make It
Courtney Connley is a well-established journalist who has produced content for both print and online platforms. After graduating from the University of Maryland, College Park with a degree in journalism, Courtney started her career as a freelancer for Cosmopolitan magazine. From there, she went on to work for Black Enterprise magazine where she worked her way up to careers editor. At Black Enterprise, she covered daily news for the website around career trends, finance, entrepreneurship and lifestyle as it pertains to the black community. For the magazine, she oversaw content for the work section and wrote monthly feature and profile stories on young professionals, C-suite executives, entrepreneurs, career trends and more.
Currently, Courtney is a careers reporter for CNBC Make It, which is a CNBC platform that focuses on educating a younger audience about careers, money, entrepreneurship and leadership. As a writer with years of experience in business journalism, Courtney has produced content that focuses largely on diversity in the workplace as it relates to both race and gender.
Elizabeth Crowley, Chair of the Board for 21in21
Elizabeth Crowley is the co-founder of 21in21 inc; a New York City-based nonprofit with the primary mission of bringing gender balance to the New York City Council which is currently 78% male. The goal is to elect at least 21 women to the NYC Council by 2021, by creating a pipeline of prospective candidates through one-on-one training, support, and networking. In addition, 21in21 has a membership program building a community of highly trained women who can excel as campaign operatives, strategic donors, volunteer activists, political consultants, and government staffers. Essentially, reinventing the old "boys club" for the benefit of the public and by empowering the voice and participation of women.
Elizabeth Crowley is a public figure in her Queens county, a leader who served nine years as a New York City Council Member, the first woman and only Democrat ever elected to represent the 30th Council District. Elizabeth is a currently an elected Democratic District Leader in the 38th Assembly District.
Sherrell Dorsey, Data Journalist and CEO of ThePlug and BLKTECHCLT.
Sherrell Dorsey is a data journalist, social entrepreneur, and speaker. Sherrell runs BLKTECH Interactive—North Carolina's first hub supporting over 2,000 entrepreneurs and technologists of color across three cities. 
She is also the founder of daily tech newsletter, ThePLUG, covering founders and innovators of color.  Her work has been featured in Inc., Bloomberg, VICE, The Root, and other notable publications. 
As a speaker, moderator, and journalist, Sherrell has shared stages with notable business leaders including Steve Case, founder of AOL, and Daymond John of ABC's SharkTank among others. She has also presented at SXSW, Amazon, and the Brookings Institution. She has been a contributing reporter to Fast Company, The Root, Charlotte Observer, The Atlantic's City Lab, and more. 
Her past work includes serving as a marketing manager for Uber where she established the first UberMENTOR campaign in Charlotte connecting female executives with millennials. Sherrell also served as a contractor with Google Fiber helping to activate free high-speed internet in public housing complexes. 
Sherrell holds a Master's in Data Journalism from Columbia University and a Bachelor's in International Trade and Marketing from the Fashion Institute of Technology.
Molly Hensley-Clancy, National Political Reporter, BuzzFeed News
Molly Hensley-Clancy is a national political reporter for BuzzFeed News, where she covers the Democratic Party and the 2020 election. Before she started following Kamala Harris and Amy Klobuchar around the country, she wrote about the business of education for BuzzFeed, creating a beat that centered around money and profit in education — including the rise and fall of for-profit colleges, student debt, and Betsy DeVos. She grew up in Minneapolis, Minnesota, and graduated from Yale in 2013.
Jennifer McFadden, Lecturer and Associate Director of Entrepreneurial Programs Program on Entrepreneurship, Yale School of Management
Jennifer has played an integral part in developing and fostering an entrepreneurial culture across Yale University. In 2014, she helped launch the newly-created Program on Entrepreneurship at the Yale School of Management, where she is Associate Director of Entrepreneurial Programs and a Lecturer. Jennifer is a co-founder of WE@Yale, an organization that supports women and femme-identifying students at Yale who are interested in entrepreneurship and innovation. Jennifer serves as an advisor to the Yale Landscape Lab on Yale's West Campus, which supports synergistic projects in health science, food systems, ecology, energy systems, entrepreneurship, and land use, and connects over 20 professional schools, departments, organizations, and student groups across Yale. Prior to joining Yale SOM, Jennifer worked in media and tech. She was an adjunct professor at the Tow-Knight Center for Entrepreneurial Journalism at the City University of New York, where she also conducted research at the intersection of media, tech, and entrepreneurship, and worked with start-ups in the news space.
Jennifer is a 2008 graduate of Yale SOM, where she focused on finance and entrepreneurship. While at Yale, Jennifer helped co-found and was the original program director for the Yale Entrepreneurial Institute. She is a co-founder and advisor at Skillcrush, an online education company that focuses on teaching women technical skills. Jennifer graduated cum laude with a B.A. in economics from The University of Cincinnati, where she was a Hewett-Kautz Fellow.
Claudia Pagon Marchena, Legislative Correspondent/Staff Assistant 
Claudia Pagon Marchena is a Legislative Correspondent/Staff Assistant in the office of Representative Ocasio-Cortez. She came to D.C. last spring through the Congressional Hispanic Caucus Institute, a non-profit whose mission consists of diversifying the talent pool on Capitol Hill. Following her internship, she was offered a full-time position with the office of a U.S. Senator. It was then that she realized the scope of inequality in pay, promotion and representation that is standard of Capitol Hill. In her current role she assists with the financial services portfolio working on issues of bank regulation, insurance, real estate, public and assisted housing, and securities.
A Miami native of Puerto Rican and Nicaraguan parents, she attended Miami Dade Community College and received her Bachelor of Arts in economics from Florida International University where she graduated summa cum laude. In her spare time, she enjoys coffee tasting and watching food documentaries. 
Britton O'Daly, Editor in Chief, Yale Daily News
Britton O'Daly is the Editor in Chief of the Yale Daily News, or YDN, and a junior in Yale college. As a reporter for the YDN he reported extensively on sexual misconduct, especially in fraternities on campus. Last summer he covered cryptocurrency for The Information, a media start-up in San Francisco, and this summer he will be covering hedge funds and asset managers for the Wall Street Journal. At Yale, Britton is a double major in Mathematics and Philosophy (don't be fooled, this is a single joint-major) and the History of Art.
Alex Poon, Product Manager at Wayfair & Transgender Activist
Alex Poon is a Boston-based Chinese-American transgender man who works in the tech industry. He graduated from Wellesley College in 2014 with a degree in computer science. His experiences navigating gender through his 8 years of single sex education, competitive sports teams, and workplace dynamics have been featured in several news outlets, including the New York Times Magazine and the Washington Post. Alex is passionate about helping large companies reshape their policies to be more inclusive and welcoming of LGBTQ+ employees. Alex also enjoys mentoring LGBTQ+ youth and is an active member of Greater Boston PFLAG.