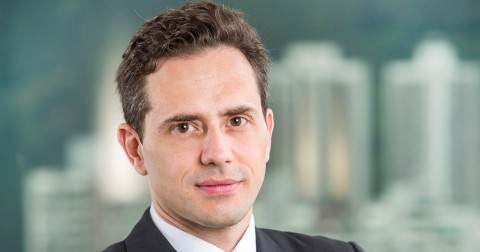 Asia Editor, Financial Times
November 2, 2018 - 4:00pm
China 2049 – New Era or New Threat: Conversation with Jamil Anderlini.
SOM, Room 2400, Class of '80 Classroom
165 Whitney Avenue
PANELISTS
Jamil Anderlini (Moderator)
Peter Salovey: President and Chris Argyris Professor of Psychology
Nuno Monteiro: Associate Professor of Political Science
Stephen Roach: Senior Fellow, Jackson Institute for Global Affairs
Jing Tsu: Professor of East Asian Languages and Literatures and of Comparative Literature
Aleh Tsyvinski: Arthur M. Okun Professor of Economics
Co-sponsored by the Cowles Foundation for Research in Economics 
About Jamil Anderlini
Jamil Anderlini, a New Zealander who began his study of China at Victoria University of Wellington, is the Financial Times' Asia Editor, overseeing coverage from Afghanistan to New Zealand, including China. Jamil joined the FT in China in 2007, becoming Beijing Bureau Chief in 2011. Prior to joining the FT he was at the South China Morning Post, serving as Beijing Business Correspondent for two years, and was Chief Editor of the China Economic Review.  Jamil is an award-winning journalist and published author.  He is fluent in Mandarin. In 2010, he was named Journalist of the Year at the Society of Publishers in Asia Editorial Excellence Awards and also won the Best Digital Award at the Amnesty International Media Awards. In 2013, he was named a Young Global Leader by the World Economic Forum and short-listed for both Foreign Reporter of the Year at the Press Awards in the UK and the Orwell Prize, the UK's most prestigious prize for political writing. He is the author of the e-book The Bo Xilai Scandal, published by Penguin and Financial Times in 2012.