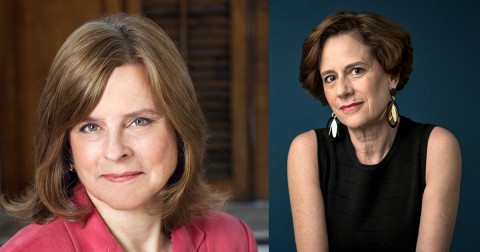 Trump and Lopez Obrador: The United States and Mexico in the Era of America First
Luce Hall, Room 101
34 Hillhouse Ave.
Co-sponsored by The Council on Latin American & Iberian Studies 
About Julia Preston
Julia Preston is a Contributing Writer at The Marshall Project, a non-profit journalism organization focusing on criminal justice and immigration. Before coming to The Marshall Project in February 2017, Ms. Preston worked for 21 years at The New York Times. She was the National Correspondent covering immigration for the Times from April 2006 until December 2016. She was a Times correspondent in Mexico from 1995 through 2001. Ms. Preston was one of a team of four Times reporters who won the 1998 Pulitzer Prize for international reporting, for a series that revealed the corrosive effects of drug corruption in Mexico. She is a 1997 winner of the Maria Moors Cabot Prize for distinguished coverage of Latin America and a 1994 winner of the Robert F. Kennedy Journalism Award for international reporting on social justice. Before joining the Times in July 1995, Ms. Preston worked at The Washington Post for nine years as a foreign correspondent. She was the Washington Post bureau chief in Miami from 1986 to 1989, covering wars in Central America. Ms. Preston is the author, with Samuel Dillon, of Opening Mexico: The Making of a Democracy, Farrar, Straus and Giroux, 2004, which recounts Mexico's transformation from an authoritarian state into a struggling democracy.
About Denise Dresser
Denise Dresser is a Mexican political analyst, columnist and academic. She is a professor of political science at the Instituto Tecnológico Autónomo de México (ITAM), where she has taught comparative politics, political economy, and Mexican politics since 1991.