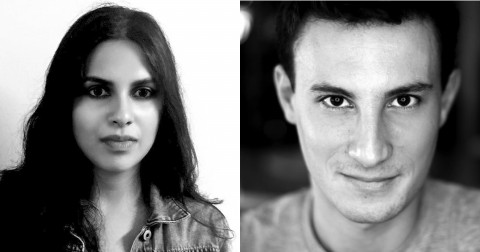 Investigative Journalism: Tricks of the Trade
Khadija Sharife, Senior Editor for Africa, Organized Crime and Corruption Reporting Project (OCCRP)
Giovanni Pellerano, Computer engineer, whistleblowing hacktivist, free and open source software contributor, co-founder and co-author of the GlobaLeaks project
Zoom Link: https://yale.zoom.us/j/3713192937
Co-sponsored by the Yale Global Justice Program
About Khadija Sharife
Based in South Africa, Khadija Sharife is an award-winning investigative journalist and senior editor for Africa at Organized Crime and Corruption Reporting Project. Sharife is the former director of the Platform for the Protection of Whistleblowers (PPLAAF) and currently also a board member of Finance Uncovered. She has worked with forums including the Pan-African Parliament, the African Union, the OECD, and UNEP. Her work is focused on illicit financial flows, natural resources, and political economy. She is the author of "Tax Us If You Can: Africa" and currently a Yale Poynter Fellow in Journalism.
About Giovanni Pellerano 
Giovanni Pellerano, computer engineer, whistleblowing hacktivist, free and open source software contributor, co-founder and co-author of the GlobaLeaks project (https://www.globaleaks.org). Since 2011, Giovanni has been involved in the design of a methodology fully based on open source software and has supported directly and indirectly several hundred whistleblowing projects around the world focused on investigative journalism, anticorruption, human rights and corporate compliance.
Award-winning South African journalist and Yale Poynter Fellow Khadija Sharife introduces and discusses elements of her work on corruption in Africa during a seven-part seminar series. Her seminars focus on famous whistleblower cases she has been involved in, the technology of leaks, corruption in the privatization of prisons and security, environmental crimes, and the practice and ethics of investigative journalism. All seminars are open to the public and available also as recordings on the Yale Global Justice Program video channel at: https://www.youtube.com/channel/UCwTrtGPHe8S-YHTmKf7GPUA/videos