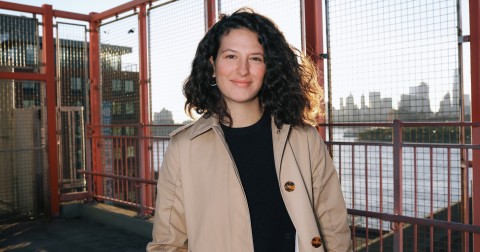 Chief Correspondent, The Business of Fashion
October 25, 2019 - 2:00pm
Lauren Sherman and the Business of Fashion
Trumbull Head of College House
100 High St.
Co-sponsored by Y Fashion House
About Lauren Sherman
Lauren Sherman is the chief correspondent in New York for The Business of Fashion (BoF), the preeminent resource for the global fashion industry. Founded in 2007 and headquartered in London, BoF today welcomes more than 1 million unique visitors per month and commands more than 4 million followers on social media.
Sherman began her career as a lifestyle reporter at Forbes and has since held executive positions at both Fashionista and Lucky magazine. She has also contributed to the New York Times, Bloomberg, the Wall Street Journal, NewYorker.com, NYMag.com, among others. She holds a BFA in writing, literature and publishing from Emerson College and lives in Brooklyn with her husband and dog.