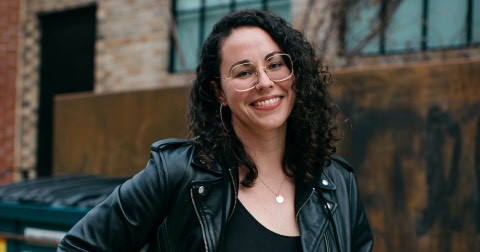 Staff Writer and Associate Editor, Food & Environment Reporting Network
January 16, 2021 - 11:00am
Big Ag & Antitrust Conference: "Farmers & Workers"
Pre-registration is required for this event. You will receive an email confirmation with the virtual event details after registering.
Additional conference details and events can be found here. 
Co-sponsored by The Law, Ethics, & Animals Program at Yale Law School.  
About Leah Douglas
Leah Douglas is a staff writer and associate editor at the Food and Environment Reporting Network, an independent, nonprofit newsroom. Leah's reporting has been published in the Guardian, the Nation, the Washington Post, Mother Jones, NPR, and other outlets. Leah has been interviewed on numerous podcasts and radio shows, and her work has been cited in dozens of print and television media outlets including the New York Times, Washington Post, AP, the Atlantic, Politico, Univision, and NBC Nightly News. Leah has presented her research and reporting at many conferences and universities, including at Yale University, Harvard University, and U.C. Berkeley. Leah was the 2020 recipient of the National Farmers Union's Milt Hakel Award for excellence in agricultural reporting and was a member of the 2019-2020 cohort of the New Economies Reporting Project finance solutions fellowship. 
Farmers & Workers Panel 
Moderator: Leah Douglas 
Monopsony and Guest Workers in the U.S. Agriculture Sector 
Candice Yandam Riviere 
The Missouri School: Examining Power in the Agrifood System to Suggest Alternatives 
Emily M. Miller 
Mary Hendrickson
Philip Howard 
Assessing Fairness in Agriculture Markets: An Opportunity for Competition Policy? 
Mary Hendrickson 
Harvey James 
Christine Sanders