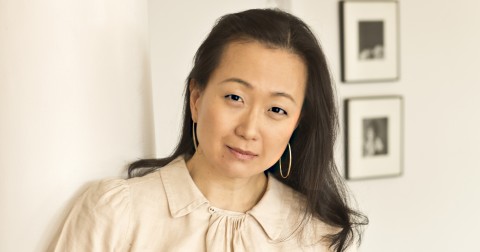 Award-winning & Bestselling Novelist and Essayist
Life After Yale: An Exploration with Min Jin Lee
Schwarzman Center, Presidents' Room
168 Grove St.
Co-sponsored by: Yale's Asian American Cultural Center, Yale Schwarzman Center, Yale English Department and Yale Office of Career Strategies
About Min Jin Lee
Min Jin Lee's writings about culture, politics, books, travel and food have appeared in The New Yorker, The New York Review of Books, The New
York Times Magazine, The New York Times Book Review, The Times Literary Supplement, The Guardian, Conde Nast Traveler, The Times of London, Vogue, Travel + Leisure, Literary Hub, Wall Street Journal and Food & Wine. She served three consecutive seasons as a Morning Forum columnist of the Chosun Ilbo of South Korea. Lee's debut novel Free Food for Millionaires (2007) was a Top 10 Books of the Year for The Times of London, NPR's Fresh Air, USA Today, and a national bestseller. Her novel Pachinko (2017) was a finalist for the National Book Award for Fiction, a runner-up for the Dayton Literary Peace Prize, winner of the Medici Book Club Prize, and a New York Times 10 Best Books of 2017.