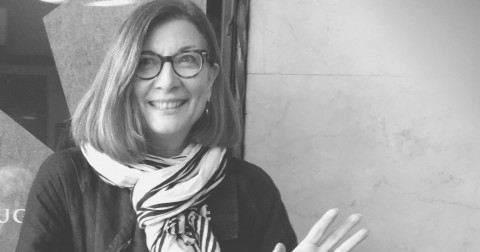 Editor and Executive Director, Places Journal
January 31, 2019 - 6:30pm
Marginal by Design: What Happened to Architecture Journalism
Paul Rudolph Hall, Hastings Hall
180 York St.
About Nancy Levinson
Nancy Levinson is editor and executive director of Places Journal.
Since arriving at Places in 2009, Nancy has led the journal's transition from print to digital, globalized its network of institutional partners, advanced the editorial mission of public scholarship, and overseen the launch of Places Books, an imprint of Princeton University Press.
Previously Nancy was founding director of the Phoenix Urban Research Lab at The Design School at Arizona State University, and before that, co-founding editor of Harvard Design Magazine at the Harvard Graduate School of Design. A frequent design juror and lecturer, Nancy has written for a range of design periodicals, including Perspecta; in an earlier digital life, she wrote the blog "Pixel Points" for Arts Journal. She has been awarded a fellowship at the Canadian Centre for Architecture and received numerous foundation grants for projects in Places. Most recently, she has been appointed an adjunct associate professor of architecture at Monash University in Melbourne.