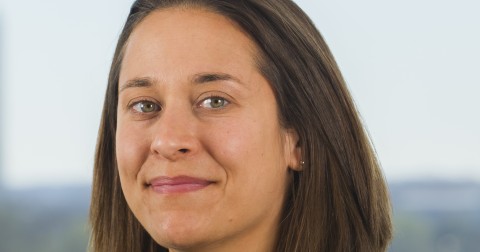 Senior Technology Reporter, POLITICO
February 15, 2017 -

11:45am

to

1:00pm
"Tech and the New Politics of Power"
Yale Law School, Room 122
127 Wall St.
About the Speaker
Nancy Scola is a Washington, D.C.-based writer and senior technology reporter at POLITICO who studies, reports on, and writes about where technology, innovation, politics, public policy, and culture intersect. As a freelance writer, her work has appeared in a range of publications, including POLITICO Magazine, Washingtonian, Reuters, The American Prospect, Seed, New York, Next City, and The Atlantic online – where she served as the political tech correspondent during the 2012 U.S. presidential race. She's been a reporter and editor at the Washington Post. And from 2008 to 2011 was associate editor at techPresident, one of the first publications to examine technology's impact on politics.
Before crossing over into journalism in 2007, Nancy spent four years in the U.S. Congress doing government oversight work. She holds an undergraduate degree in anthropology and Africana studies from the George Washington University, and a master's degree in anthropology from Boston University, where she was a fellow in the university's African Studies Center. She was born and raised in New Jersey.