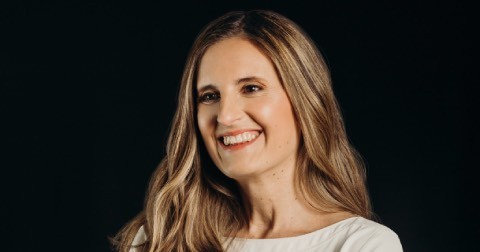 September 23, 2020 - 12:30pm
Coronavirus & Gender: The Other Pandemic in Chile
Pre-registration: Please register in advance for this event here. After registering, you will receive a confirmation email containing information about joining the meeting.
Co-sponsored by the Maurice R. Greenberg World Fellows Program. 
About Paula Escobar Chavarría
Paula Escobar Chavarría is a journalist at the PUC and a Master in Comparative Literature from the UAI. Professor at the UDP School of Journalism and co-founder and director of the UDP Women and Media Chair. Columnist for La Tercera and Panelist for Radio Duna. Conductor and panelist at CNN. Vice President of Comunidad Mujer, Member of the board of the Young Global Leaders Foundation of the World Economic Forum and of Niñas Valientes.
Before that, she was Director of Caras magazine (1996-2001), Editorial Manager of Televisa Chile (1999-2001) and Magazines Editor of El Mercurio (2001-2019) and columnist for The Huffington Post (2012-2017). She was President of the Magazines Commission of the National Press Association (1998-2001) and Vice President of the National Association of Women Journalists (2015-2018).
She is the author of six books, the last three were "A history of Chilean magazines" (2012, with Cecilia García Huidobro), "Yo Presidente / a", (2014, in which she interviewed the last five Chilean Presidents) and "Conversations with María Teresa Ruiz"(2018).
She has received several awards and distinctions: one of the 100 female Leaders of Chile, chosen by the organization Mujeres Empresarias (2004); She was named Young Global Leader by the Davos World Economic Forum in 2006. In 2011 she was a finalist for the Journalism Award for Excellence in written press. In 2012 she was honored by Yale University, which selected her as Yale World Fellow. At Yale she studied International Affairs, Organizational Leadership and Literature, among other subjects, for a semester. In 2014 she won the Lenka Franulic Journalism Award, which the National Association of Women Journalists of Chile has awarded since 1962 to the outstanding journalist of the year. That same year she was awarded by Comunidad Mujer and Asociación Wizo, for her contribution to the dignity of women in media. In March 2015 she won the "Women's Energy" award in the Social Communication category. And in November of the same year she was selected by the BBC as one of the BBC 100 Inspiring women of the year. In 2018, she was the winner - along with her team - of the Award for Excellence in Journalism for investigative reporting on sexual harassment and abuse in Chile.