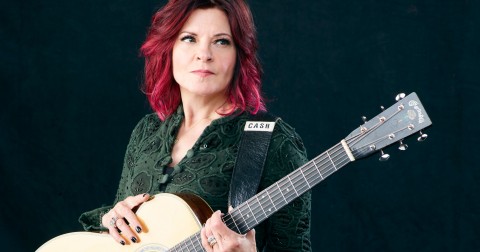 Activist, Author, and Grammy Award-Winning Singer-Songwriter
February 26, 2019 - 4:30pm
Heart and Brain in Equal Parts: A Conversation about Writing and the Creative Process
Morse College House
99 Tower Parkway
International Festival of Arts & Ideas 9th Annual Visionary Leadership Award 
The Visionary Leadership Award honors a leader whose trailblazing work is impacting the world. The award luncheon and its associated events occur outside the two-week Festival, and proceeds from the award luncheon support The Jean Handley Fund for the International Festival of Arts & Ideas. The award luncheon and associated events connect the Festival's ideas programs to every day impacts on the community.
The Award was created in honor of the late Jean M. Handley's leadership as a Founding Director of the International Festival of Arts & Ideas. Ms. Handley provided thoughtful and effective leadership as a lifelong champion of many of the region's arts, cultural, social, and educational organizations. She was also a role model for women: a person of extraordinary wisdom and an individual of exceedingly high standards who was generous with her talent and time.
Additional details can be found at https://www.artidea.org/visionary-leadership-award.
About Rosanne Cash 
Rosanne Cash is one of America's pre-eminent singer-songwriters, having released 15 albums of songs that have earned four GRAMMY Awards and nominations for 11 more. She has actively advocated against gun violence and is a longtime board member of PAX and the Brady Campaign to Prevent Gun Violence. Following the 2017 mass shooting in Las Vegas, Cash wrote an op-ed piece on gun control for The New York Times.
Cash is also a board member of the Content Creators Coalition, a membership-based, artist-run non-profit advocacy group representing creators in the digital landscape. In 2014, she represented artists in testimony before Congress on the issue of intellectual property rights and digital music licensing.
The singer-songwriter is also an author whose four books include the best-selling memoir, "Composed," which the Chicago Tribune called "one of the best accounts of an American life you'll likely ever read." Her essays have appeared in The New York Times, Rolling Stone, the Oxford-American, The Nation, and many more publications. In addition to continual worldwide touring, Cash has partnered in programming or served as artist in residence at Carnegie Hall, Lincoln Center, San Francisco Jazz, the Minnesota Orchestra, and The Library of Congress.
She was awarded the SAG/AFTRA Lifetime Achievement Award for Sound Recordings in 2012, and she received the 2014 Smithsonian Ingenuity Award in the Performing Arts. Cash was chosen as a Perspective Series Artist at Carnegie Hall and hosted four concerts during their 2015-16 season. In 2015, she was inducted into the Nashville Songwriters' Hall of Fame. In 2018, she was the recipient of the "Spirit of Americana" Free Speech Award presented by the Americana Music Association in partnership with the First Amendment Center.
Her latest album, "She Remembers Everything," was released in 2018.