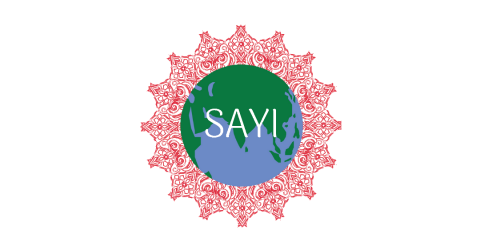 April 10, 2021 - 10:00am

to

April 11, 2021 - 8:00pm
SAYI 2021 Keynote Speaker
(April 10th, 10-11:30 am EST) Zoom Link
Attendees will receive an ebook of Coming Out as Dalit (Yashica Dutt)
About Christina Dhanaraj
Christina Dhanaraj is a writer with 12+ years of corporate work experience in India, Singapore, China, the United States, and the Netherlands. She is a consultant for women and minority-led initiatives focusing on social justice, self-determination, and collaborative models of scholarship. She is currently an advisor for Smashboard. She was the co-founder of the Dalit History Month project and a volunteer for Dalit Women Fight. Her interests lie in the politics of identity, diversity & inclusion, mental health, and intersectional discourses between caste, gender, religion, race, and sexuality. 
SAYI 2021 Keynote Speaker
(April 11th, 10-11:30 am EST) Zoom Link
Attendees will receive an ebook of Emergent Strategy: Shaping Change, Changing Worlds(Adrienne Maree Brown)
About Rinku Sen
Rinku Sen is a writer and social justice strategist. She is formerly the Executive Director of Race Forward and was Publisher of their award-winning news site Colorlines. Under Sen's leadership, Race Forward generated some of the most impactful racial justice successes of recent years, including Drop the I-Word, a campaign for media outlets to stop referring to immigrants as "illegal," resulting in the Associated Press, USA Today, LA Times, and many more outlets changing their practice. She was also the architect of the Shattered Families report, which identified the number of kids in foster care whose parents had been deported. Her books Stir it Up and The Accidental American theorize a model of community organizing that integrates a political analysis of race, gender, class, poverty, sexuality, and other systems. As a consultant, Rinku has worked on narrative and political strategy with numerous organizations and foundations, including PolicyLink, the ACLU and the Nathan Cummings Foundation. She serves on numerous boards, including the Women's March, where she is Co-President and the Foundation for National Progress, publisher of Mother Jones magazine.
Politics of Dissent Panel
(April 11th 1:30-2:45 pm EST) Zoom Link  
Attendees will receive an ebook of A Desolation Called Peace: Voices from Kashmir
About Ather Zia
Ather Zia, Ph.D., is a political anthropologist, poet, short fiction writer, and columnist. She is an Associate Professor in the Department of Anthropology and Gender Studies program at the University of Northern Colorado Greeley. Ather is the author of Resisting Disappearances: Military Occupation and Women's Activism in Kashmir (June 2019) which won the 2020 Gloria Anzaldua Honorable Mention award and the 2021 Public Anthropologist Award. She has been featured in the Femilist 2021, a list of 100 women from the Global South working on critical issues. She is the co-editor of Can You Hear Kashmiri Women Speak (Women Unlimited 2020),  Resisting Occupation in Kashmir (Upenn 2018) and A Desolation called Peace (Harper Collins, May 2019). She has published a poetry collection "The Frame" (1999) and another collection is forthcoming. In 2013 Ather's ethnographic poetry on Kashmir has won an award from the Society for Humanistic Anthropology. She is the founder-editor of Kashmir Lit and is the co-founder of Critical Kashmir Studies Collective, an interdisciplinary network of scholars working on the Kashmir region. 
About Amma Ali
Ammar Ali Jan is a historian and activist in Pakistan. His work explores the development of Marxist ideas in the Non-European world. He is a member of Haqooq-e-Khalq Movement, rights-based organisation in Pakistan. He is also a regular columnist whose work has appeared in The Newz International, Al-Jazeera and The Jacobin.
About Rafiullah Kakar|
Rafiullah Kakar is a public policy and development professional with specialisation in public policy reform and development, institutional development, conflict resolution and political economy analysis. Mr. Kakar has provided technical assistance and policy advice to the Government of Pakistan and Government of Balochistan on education reforms, public-private partnerships, and the China-Pakistan Economic Corridor and Education Reforms. He has also worked at the Commonwealth Secretariat London where he provided technical assistance to the Commonwealth countries on youth development, youth engagement and prevention of violent extremism. Mr Kakar has published papers and book chapters on the political economy of ethnic conflict in Balochistan. He also writes commentaries on politics and development issues for leading English dailies in Pakistan. Mr. Kakar is the 2013 Rhodes Scholar from Pakistan.
About Ajit Sahi
Ajit Sahi is a veteran journalist and civil rights activist from India. He has worked with newspapers and newsmagazines, a news agency, and television news stations. He has done extensive investigative reporting on fake cases of terrorism and other crimes leveled by Indian police against India's social and religious minorities, mainly Muslims.
South Asian Writers Panel
(April 11th 3-4:15 pm EST) Zoom Link
Attendees will receive an ebook of When You Ask Me Where I'm Going (Jasmin Kaur) 
About Sita Singh
Sita Singh; Sita Singh was born and raised in India, and moved to the United States in 1999. She currently lives in Soth Florida with her husband, three children, and an immensely cute and curious dog. An architect in the past, Sita now enjoys writing heartwarming picture books with a South Asian backdrop. Her writing is inspired by her experiences of living in the East and West. When Sita isn't reading or writing, she can be found trying new recipes in the kitchen, experimenting with food photography, walking with the dog, or movie marathoning with the family. Birds Of A Feather is Sita's debut picture book. 
About Gaiutra Bahadur 
Gaiutra Bahadur teaches journalism as an assistant professor in the Department of Arts, Culture and Media. She is a writer who has published globally on migration, literature and gender. Her book Coolie Woman was shortlisted in 2014 for Britain's Orwell Prize, the international literary award for artful political writing. For the first decade of her career, Gaiutra was a newspaper staff writer. She covered immigration and the war in Iraq for The Philadelphia Inquirer and the Texas legislature for The Austin American Statesman. She started her career as a consumer advice columnist for The Jersey Journal in Jersey City, her hometown newspaper.
About Bilal Zahoor
Bilal Zahoor studied Chemical Engineering from University of Engineering and Technology, Lahore, but didn't let his academic training hinder his passion for establishing an independent publishing house in Pakistan. An avid reader of local and foreign progressive literature and a freelance editor and writer, Bilal believes that his reading, writing and editing experiences could be best converged only in the form of a publishing platform. He founded Folio Books in 2017 and is currently the Editorial Director of the publishing house while also playing Creative Head and Editor-in-Chief.
About Jasmin Kaur 
Jasmin Kaur is a writer, illustrator and poet living on unceded Sto:lo First Nations territory. Her writing, which explores themes of feminism, womanhood, social justice and love, acts as a means of healing and reclaiming identity. Named a "rising star" by Vogue Magazine and a "Writer to Watch" by CBC Books, she has toured across North America, the UK and Australia to connect with youth through the power of artistic expression. Her debut poetry and prose collection, When You Ask Me Where I'm Going (2019) was shortlisted for the Goodreads Choice Awards. Her sophomore novel, If I Tell You The Truth (2021), is releasing on January 19th 2021. Currently an MFA student in the University of British Columbia's Creative Writing program, Jasmin can usually be found daydreaming about the next story she's itching to tell.
Storytelling Workshop with the 1947 Partition Archive
(April 11th 6:30-8 pm EST) Zoom Link
Attendees will receive an ebook of River of Fire (Qurratulain Hyder) 
About Guneeta Singh Bhalla 
Guneeta Singh Bhalla is founder of The 1947 Partition Archive.  Previously, she was an experimental condensed matter physicist who completed her tenure as a post-doctoral researcher at the Lawrence Berkeley National Laboratory and the Department of Physics at the University of California at Berkeley.  She devised experiments to probe quantum confinement at interfaces that include oxide heterostructures and domain walls in multiferroics.  After a 2008 visit to the oral testimony archives at the Hiroshima Peace Memorial she was inspired and began interviewing Partition witnesses in 2009.  It was a deeply enriching experience and she wanted to share it with everyone.  She was also troubled with the realization that the generation of eye witnesses was nearly gone and taking their stories with them. This led to the concept of crowdsourcing oral histories of Partition, thereby engaging the public in recording the people's history of the world's largest mass human displacement.  She gathered a team and began recording oral histories in 2010.