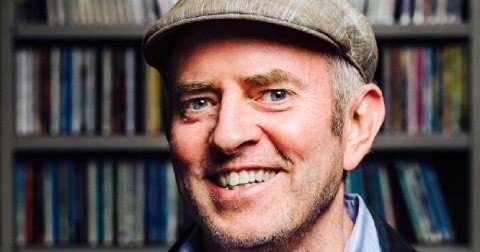 Food and Agriculture Correspondent, Mother Jones
October 28, 2020 - 12:15pm
Perilous Bounty: A Book Talk with Tom Philpott
Pre-registration is required for this event. You will receive an email confirmation with the virtual event details after registering.
Co-sponsored by the Environmental Protection Clinic at the Yale Law School, the Yale Sustainable Food Program, the Yale Animal Law Society and the Yale Environmental Law Association
About Tom Philpott
The agricultural landscape in the United States appears bleak: gluttonous agri-corporations extract fertility from the soil and labor from workers. Animals are treated as machines for converting feed to meat, and monoculture dominates farmlands. Concentration of power among a handful of companies has driven much of this decay, but some farmers and activists have maintained alternative food regimes, fighting for environmental justice and food sovereignty. This panel will feature investigative journalist Tom Philpott discussing his new book, Perilous Bounty: The Looming Collapse of American Farming and How We can Prevent It. 
From book cover: "In Perilous Bounty, veteran journalist and former farmer Tom Philpott explores and exposes the small handful of seed and pesticide corporations, investment funds, and magnates who benefit from the trends that imperil us, with on-the-ground dispatches featuring the scientists documenting the damage and the farmers and activists who are valiantly and inventively pushing back."
This event is presented as part of the Law, Ethics, & Animals Program's One Health speaker series.