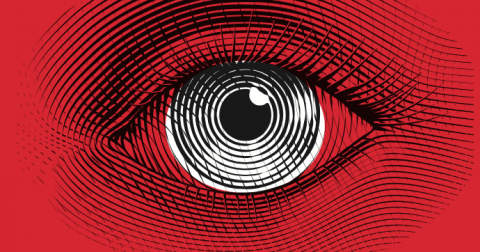 Inaugural Poynter Symposium
November 9, 2016 -

6:00pm

to

8:30pm
Law School Auditorium
127 Wall St.
The symposium brings together influential professionals from the news media, social media, and academia to explore how the blurring of facts and opinion and the rise of hate speech in the cybersphere have affected the American political process. Greta Van Susteren will be the MC, featuring discussions with Scott Carpenter, Jigsaw; Kurt Eichenwald, Newsweek; Eliana Johnson, National Review; Bret Stephens, Wall Street Journal; Glenn Thrush, Politico; Tanzina Vega, CNN; Graeme Wood, The Atlantic; Dean Robert Post, Yale Law School; and student leaders from all sides of the political spectrum on their role as consumers of media and engaged citizens. 
Greta Van Susteren, American Commentator and Former Television News Anchor
Greta Conway Van Susteren is an American commentator and television news anchor formerly on the Fox News Channel, where she hosted On the Record w/ Greta Van Susteren. A former criminal defense and civil trial lawyer, she appeared as a legal analyst on CNN co-hosting Burden of Proof with Roger Cossack from 1994 to 2002, playing defense attorney to Cossack's prosecutor. In 2016, she was listed as the 94th most powerful woman in the world by Forbes, up from 99th in 2015.
Scott Carpenter, Managing Director, Jigsaw
Scott Carpenter is the managing director of Jigsaw. He oversees the product and design portfolio of the Jigsaw team on a day-to-day basis, which includes overseeing the project management team while liaising with the head of engineering as well as cross functional teams within Jigsaw, Google and other Alphabet subsidiaries. His role is to help set and maintain team priorities while determining new product opportunities. Consistent with his past experience, he also maintains responsibilities for building and maintaining internal and external partnerships in support of Jigsaw's mission. 
Kurt Eichenwald, Newsweek
Kurt Eichenwald is an American journalist who serves as a senior writer with Newsweek, a contributing editor with Vanity Fair and a New York Times bestselling author of four books, one of which, The Informant (2000), was made into a motion picture in 2009. He was formerly a writer and investigative reporter with The New York Times and later with Condé Nast's business magazine, Portfolio. Eichenwald had been employed by The New York Times since 1986 and primarily covered Wall Street and corporate topics such as insider trading, accounting scandals, and takeovers, but also wrote about a range of issues including terrorism, the Bill Clinton pardons controversy, Federal health care policy, and sexual predators on the Internet.
Eliana Johnson, Washington Editor, National Review
Eliana Johnson is an American conservative writer who has worked for National Review magazine. In August 2014, she was promoted from media editor to the position of Washington Editor for National Review. She had previously worked as a producer at Fox News on Sean Hannity's television program Hannity and as a staff reporter at The New York Sun. Johnson, a native of Twin Cities area of Minnesota, graduated from Yale University in 2006 with a degree in history.
Bret Stephens, Deputy editor, editorial page, The Wall Street Journal
Bret Stephens writes "Global View," the Wall Street Journal's foreign-affairs column, for which he won the Pulitzer Prize for commentary in 2013. He is the paper's deputy editorial page editor, responsible for the international opinion pages of the Journal, and a member of the paper's editorial board. He is also a regular panelist on the Journal Editorial Report, a weekly political talk show broadcast on Fox News Channel.
Glenn Thrush, Chief Political Correspondent, POLITICO
Glenn Thrush is POLITICO's chief political correspondent and a senior staff writer for POLITICO Magazine. He previously served as the site's main White House correspondent where he won the two top awards issued by the White House Correspondents Association and a Gerald R. Ford Award for Distinguished Reporting on the Presidency. He is the author of two New York Times bestselling e-books on the 2012 campaign and has worked for numerous publications as a reporter and editor, including Newsday, The New York Observer, Bloomberg News, the Daily News, City Limits and the Birmingham (Ala.) Post-Herald. His freelance writing has appeared in The New York Times Magazine, New York, Spin, the Washington Post, Village Voice, American Demographics and Guitar World, where his work appeared under the pseudonym "Glenn Thrash." He's a Brooklyn, N.Y. native, a graduate of Brooklyn College and currently resides in Maryland with his family.
Tanzina Vega, National Reporter, CNN
Tanzina Vega is a national reporter at CNNMoney where she covers race and inequality in America. Prior to working at CNN, Vega was a staff reporter for The New York Times where she created and covered a beat on race and ethnicity for the national desk, reported on digital media and advertising for the business desk and covered the New York City courts for the metro section. NPR's Code Switch included Vega in their "Journalists — Of Color! — To Watch In 2014" list and The Huffington Post listed her as one on of the 40 top Latinos in American media. Vega is also a skilled multimedia producer and has won various awards for her multimedia work, including being part of the Emmy-winning team that produced One in 8 Million in addition to awards from the National Press Photographers Association.
Graeme Wood, Contributing Editor, The Atlantic; Yale University Lecturer, Political Science
Graeme Wood is a correspondent for The Atlantic. He was the 2015-2016 Edward R. Murrow Press Fellow at the Council on Foreign Relations and is a lecturer in political science at Yale University. He was formerly a contributing editor to The New Republic and books editor of Pacific Standard.