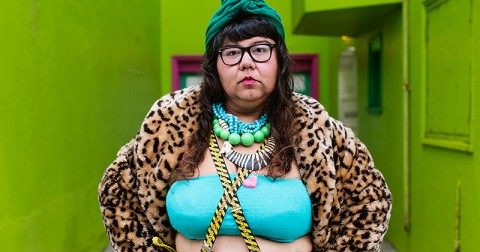 March 29, 2018 -

4:00pm

to

6:00pm
"Diet Culture, Fatphobia & the New Sexism"
Silliman Head of College House
71 Wall St.
Virgie Tovar
Virgie Tovar is an author, activist and one of the nation's leading experts and lecturers on fat discrimination and body image. She is the founder of Babecamp, a 4-week online course designed to help women who are ready to break up with diet culture, and started the hashtag campaign #LoseHateNotWeight. She pens a weekly column called Take the Cake. Tovar edited the ground-breaking anthology Hot & Heavy: Fierce Fat Girls on Life, Love and Fashion (Seal Press, November 2012) and The Feminist Press will be publishing her forthcoming book of non-fiction, You Have the Right to Remain Fat (August 2018). She holds a Master's degree in Sexuality Studies with a focus on the intersections of body size, race and gender. Virgie has been featured by the New York Times, Tech Insider, MTV, Al Jazeera and NPR. She lives in San Francisco.